Eyebrow Embroidery at Carmel's
Your eyebrows are the frame to your face, would you put a pretty picture in anything less than a perfect frame?
Eyebrow Embroidery is the latest technique within the permanent make-up industry. Eyebrow embroidery is a semi-permanent procedure which usually lasts between 2-3 years. 3D hair strokes are strategically placed in the epidermal layer of the skin. As a result, the technique is less permanent and more visually appealing than tattooing. Using a unique instrument and an advanced feathering technique, our trained experts can ensure that this procedure creates a totally natural look.
Eyebrow embroidery can also serve to add thickness or darkness to existing eyebrows making them more apparent. Eyebrow embroidery enhances your natural features, giving you increased confidence in your overall appearance.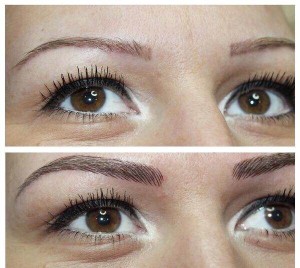 Our eyebrow embroidery treatments are carried out over two sessions and are currently providing our clients with outstanding results. The price for the first session is just €300 with the follow-up session which seals the treatment priced at €180, a great price considering the longevity of the treatment, contact us today to book your appointment